Posted by

Donald J. Medeiros Insurance Agency

on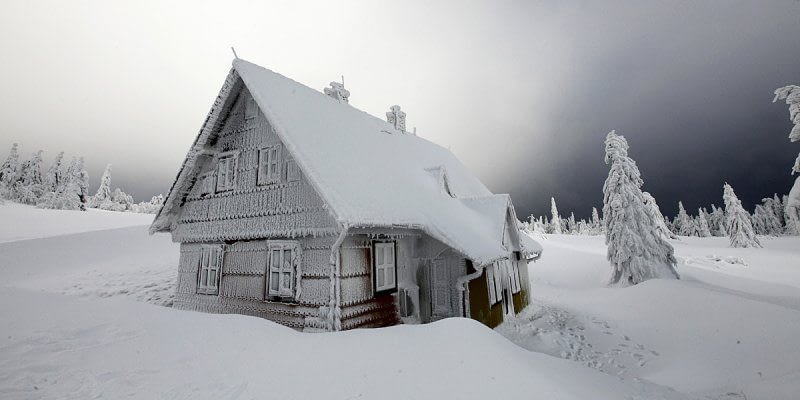 Freezing temperatures and winter weather can cause havoc with your home. The best way to avoid any future mishaps is to be sure that you have taken the proper steps to winterize it. If you haven't done so already, now will be a good time as any to tackle that project just before the snowy weather is in full swing.
Here are some great ideas:
Clean out gutters, disconnect and drain all outside hoses. If possible, shut off outside water valves.

Insulate walls and attics, and caulk and weather-strip doors and windows. This is a big savings on your heating bill.

Repair roof leaks and remove tree branches that could become weighted down with ice or snow and fall on your house or your neighbor's house.

Wrap water pipes in your basement or crawl spaces with insulation sleeves to slow heat transfer. Consider an insulated blanket for your hot water heater.

If you have a fireplace, keep the flue closed when you're not using it. An enormous amount of heat is lost when it is open.

Have a contractor check your roof to see if it would sustain the weight of a heavy snowfall. This has become especially important lately for the winters seem to be more a mixture of heavy snow and ice in our area.

Make sure your furniture isn't blocking your home's heating vents.

During extreme cold spells, keep cabinet doors open to allow warm air to circulate around pipes, particularly those that are in the kitchen and bathroom.

Have a slow trickle of water flowing through the faucets that are connected to pipes that run through unheated or unprotected spaces during windy, frigid cold periods. It may use up quite a bit of water, but it better than a frozen, broken pipe. Maybe even consider heat tape and wrap the pipe.

If your house is going to be unattended during a cold period, even if it's only for a day or two, consider draining the water system and shutting off the power to the water tank or pump. If there is a storm and loss of electricity occurs, your heating system will not run and you'll come home to a frozen ice-filled place.

Avoid ice dams by keep water from melted snow from refreezing in the gutters and seeping under the roof and soaking interior walls. This can be done by ventilating your attic properly. The colder it is the less melting and refreezing on the roof. Insulate the attic floor well to minimize the amount of heat rising through the attic from within the house. Consider having a water-repellent membrane installed under your roof covering.

Lastly, be sure you have the proper coverage on your homeowner's insurance policy. You can take all the preventative measures you want, but there are times when there is nothing that can be done to avoid the inevitable. Talk with your agent and ask questions about what is covered by your policy in the event of a winter storm. Things like falling trees, pipes bursting, water damage, etc.
Whatever the weather brings in the next few months, we hope you have a safe and warm winter.
Here at Donald J. Medeiros Insurance Agency our goal is to try to help our viewers by suggesting solutions for many different situations. By no means can we address each reader's specific concerns in every incident. However, you can contact us for any insurance questions or concerns and we will be happy to help you. We offer a very competitive line of auto insurance, homeowners insurance, renters insurance and commercial insurance for all of Massachusetts, Rhode Island and New Hampshire. If you have a Facebook account, you can get a quote right on our Facebook page or right here on our website. Don't forget to Like Us!!
Filed Under: How to Protect Yourself, Just Some Good Info
|
Tagged With: homeowners policy, insulating your home, weatherstripping, winter storms, winterizing your home